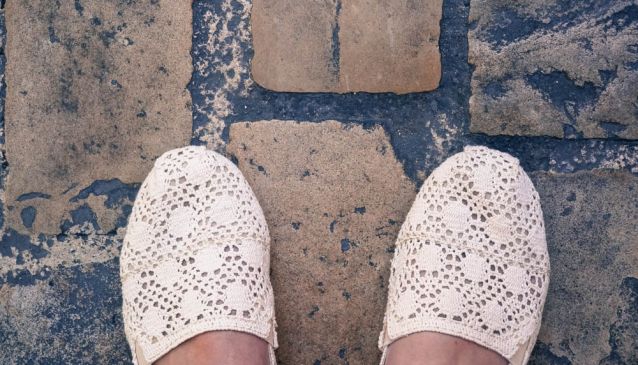 Taipei Walking Tour
Editorial
Minimize drama, maximize enjoyment.
The red-toothed, betel-nut-spitting grit of Taipei City is where its real charm lies.
It is true that the backseat of Taipei's yellow taxicabs offer refuge from the maniacal humidity (most voraciously felt in Summer and Winter) but to really savour a sense of Taipei tourists need to permeate the heaving throng that ripples out of train stations, onto sidewalks and through urban underpasses.
Rub elbows with the locals. Peer into the microcosmic cultures of this megalopolis. Save a few pennies. Bask in the bustle. TRAVEL ON FOOT.
When it comes to travel, the path of least resistance is always most enjoyable. To minimize drama and maximize pleasure we've created an itinerary, streamlined start to finish. we've cut a cross section through the Taipei tourism experiences and concentrated on a sampling of all the best aspects of this multifarious city into My Guide's walking tour of Taipei.
Footnotes (hehe):
The weather in Taipei is notoriously treacherous. What begins as the bright promise of morning quickly turns a corner into hard and heavy rain. Leave your hotel room prepared. Arm yourself with jackets and umbrellas. If it's summer time the heat will be a test of endurance. Lather up in SPF factor 50, don the sunglasses and arm the little ones with big-brimmed sun hats.
1. Dadaocheng Historic District
11AM seems an acceptable starting time for those on vacations. Step out onto the sidewalk as Taipei's plethora of treasure trove cafes open for business. From Zhongshan MRT station, follow signs to Dihua Street market. Walking fifteen minutes along Nanjing West Road until it meets Dihua Street.
Along the way, design-lovers look at the leaning remains of Japanese and European-influenced architecture. Dihua Street leads up into the historic Dadaocheng district and is best known for its textiles and dry goods markets. Here there are hundreds of tailors and traditional Chinese medicine stores. This is a great place to immerse yourself in old Taipei's local market culture.
For vintage lovers and fans of bespoke culture, weaving in and around the alleyways of this area is immensely rewarding.
Make sure to walk the full length of Dihua Street and head back along Minle Street (parallel). Once you break free of the crowds, these roads hold some of the best examples of Taipei's boutique culture.
2. Spot Film House
Walk fifteen minutes back towards Zhongshan MRT station and follow the signs to Taipei Spot Film House. We promise to get elbow-deep into local grub later. For now, enjoy a little Eurocentric culture and the ease of an English menu at Taipei Spot Film House. Previously the residence of the United States ambassadors, the historical site of Spot Film House has been repurposed as an independent art house cinema, bookstore and café. In and around this area there are the best of Taipei's cafes and almost everything is English-friendly.
Time for a break. Stop here for lunch.
3. Zhongzheng Memorial Park
With bellies full, fight the call to siesta. Now, some serious sidewalk-stepping. From Taipei Spot, get onto Zhongshan Road and head south. Walking about thirty minutes, all the way down Zhongshan Road until you reach the circle surrounding Jingfu Gate (Taipei's East Gate). This gate formed one of the five original gates of the Wall of Taipei (Read more at
http://en.wikipedia.org/wiki/Walls_of_Taipei
). Keep heading south along Zhongshan Road and just ahead of the circle you'll encounter the majestic white entrance to Zhongzheng Memorial Park.
Possibly one of Taipei's most scenic destinations, Zhongzheng Memorial Hall is a helluva photo opp if nothing else. The Chiang Kai-Shek Memorial Hall was constructed in memory of the former President Chiang Kai-Shek. Take a walk through the museum on the lower level, or head up the expansive stairways onto the fourth floor to observe the hourly changing of the guards.
Next explore the symmetrical, brilliantly red buildings that lie before Chiang Kai-Shek Memorial: The National Theatre Hall and National Concert Hall. Take a quick walk around, or pick up a program if you're considering checking out a show.
Take a moment to laze about the lawns, observe the egrets at the pond and feed the koi before your next march.
4. Taipei Botanical Garden
From Chiang Kai-Shek Memorial Hall's MRT station exit 1, head down Nanhai Road toward Taipei's Botanical Garden. Walking twenty minutes down Nanhai Road, you'll see the entrance to Taipei Botanical Garden on the right hand side (before the intersection of Nanhai and Heping West Road).
A picturesque and lazy way to ease into the evening, Taipei's Botanical Garden is comprised of seventeen areas of flora and nine idyllic ponds.
Alright, you've behaved well enough. Time for sundowners.
5. Red House Theater
Back out of Taipei's Botanical Garden you go. At the intersection of Nanhai and Heping West Road, turn right into Heping West. From there, right into Yanping South Road, left into Aiguo West Road and right onto Zhonghua Road until you see the bright lights of Ximending Shopping Area appear on your left hand side. All in all, the walk from Taipei Botanical Garden to Ximending will take about thirty minutes.
Once you've arrived at Ximending shopping Plaza, head to the Taipei Red House square. You coulf head into the Red House and take a look at the works of independent artists and craftsmen. Otherwise settlie in at one of the many cocktail bars surrounding Red House. Grab a sundowner and praise the gods that a large part of the day's walking is behind you.
After drinks it's time to head into the frenzy, follow the crowds and explore the alleyways. Ximending is full of vendors, luring tourists with Taipei's tastiest night market treats. Wander in, around and under the bright lights to lap up the liveliness of the night market.
Mission complete.