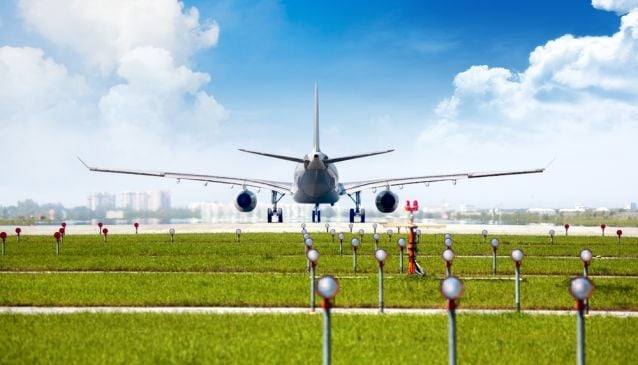 Fly to Taipei the cheap way
Inspiration
Saving money on airfare means more budget for things to do!
In the past twenty years Taiwan experienced a boom that propelled it from the status of rural East Asian underling, to the notable and noble Asian Dragon it is today. Consequently Taipei has blossomed to become one of the most dynamic and accommodating cities in South East Asia. A dichotomy of honored tradition and contemporary innovation, Taipei is a particularly safe city with highly efficient public services. What's more, Taipei is fun. More and more travellers are recognizing Taipei for being an enjoyable leisure destination as well as a markedly convenient city to the business traveller. As Taipei becomes an increasingly popular tourist destination, mydestination.com offers up some air travel tips for those trying to get to this tropical tech-topia.
DON'T FLY DIRECT
The airport situated in Taipei city, Songshan International Airport, is not Taiwan's main airport. Although this airport does receive international carriers from Japan, Korea and China, Taiwan's international air travel hub is Taoyuan International Airport. For international visitors to Taiwan, Taoyuan International Airport is a much more common destination, with far more airline options along popular travel routes. The journey from Taoyuan International Airport to Taipei is a sixty minute commute at most. At Taoyuan International Airport, a twenty-four-hour bus service is available from the airport depot, providing transport to destinations throughout Taiwan – Taipei City included. Flying to Taoyuan International Airport is a much cheaper and more convenient option for travellers coming from outside of East Asia.
FLY FROM A POPULAR DESTINATION
According to Taoyuan International Airport's Wikipedia stats these cities are the most popular departure points for travellers flying to Taiwan:
1. Hong Kong
2. Tokyo
3. Osaka
4. Singapore
5. Bangkok
6. Seoul
7. Shanghai
8. Macau
9. Los Angeles
10. Kuala Lumpur
Keep in mind that travelling to a popular tourist destination (one that is cheapest from your point of departure) before taking a connecting flight to Taiwan, may lower your flight costs substantially. Etihad Airlines also offers flights through Abu Dhabi and Emirates has very recently opened flights from Dubai to Taiwan too.
FLY A POPULAR ROUTE
Travelling with one of the airlines that visits Taiwan most frequently allows travellers to pick a convenient travel time at a lower cost. China Airlines, Eva Air and Cathay Pacific are the three most popular choices for international travellers flying to Taiwan. After that, China Eastern Airlines, China Southern Airlines, Air China and TransAsia Airways are also very popular choices. As well as Mandarin Airlines, Japan Airlines and Thai Airways.
USE FLIGHT FARE COMPARE TOOLS
Expedia, Skyscanner and Cleartrip are among some of the best air travel aggregators on the web and can offer travellers a comparison of various airlines' flight prices. When searching keep an eye out for prices quoted without hidden costs: booking fees, processing fees, airport tax, early boarding levies, refreshment costs and baggage charges can all affect the final ticket price substantially. Be sure to keep an eye out for these charges when comparing flight prices. <a data-cke-saved-href="http://www.cleartrip.com/ target=" href="http://www.cleartrip.com/ target=" _blank"="">CheapAir also has a particularly useful "Mix 'n Match" search feature that allows travellers to select their air travel a la carte. "Mix 'n Match" offers travellers the option to compare the prices of two one-way tickets and a round-trip ticket, for the same journey. Using "Mix 'n Match", travellers can also book different legs of their journey on different airlines – ensuring they have the cheapest possible flight route. When using these flight fare aggregators, consider changing the country of origin during your search. For example, if you're searching using Expedia USA, search using Expedia Japan. You'll notice that flight prices may differ according to the current location you specify.
FLY ON A WEEKDAY
This may go without saying. Flying during the weekend is almost always more expensive than flying on a weekday because weekend flight seats are in much higher demand. Logically, on days when there are plenty of seats available, seats are abundant are more likely to be discounted because airlines need to fulfill a passenger quota in order to run the flight. When booking your flight search for weekday flights - missing the extra day of work may be well worth the cash saved on airfare!
BOOK AT LEAST ONE MONTH AHEAD
Using these travel tips, book your flight to Taipei cheaply and see for yourself why this underrated tourist destination is quickly gaining international affection.
<a data-cke-saved-href="http://www.cheapair.com/?uid=151&gclid=CMTtp-ym98ACFQ8JvAodb74A_g&schref=C target=" href="http://www.cheapair.com/?uid=151&gclid=CMTtp-ym98ACFQ8JvAodb74A_g&schref=C target=" _blank"="">