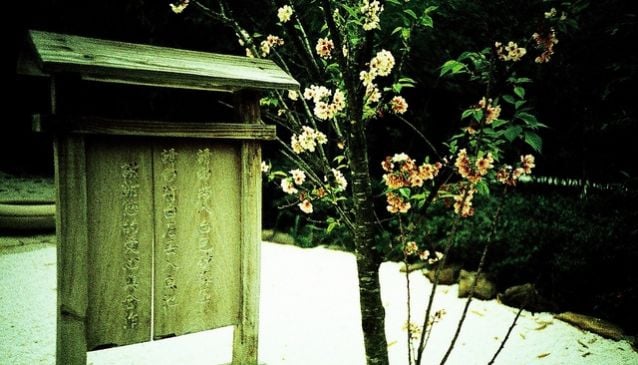 Taipei's Relaxing 'Witch'
Family Fun
It's really nice to find such relaxation so close to the city.
It never hurts to have a nice little getaway destination close to the immensely over-populated city where you live or you happen to be visiting. If you reside in Tokyo, you can get to the majestic Mount Takao by train in 25 minutes. Locals in Hong Kong and Macau, two of the most densely populated areas in the world, know that there are many smaller islands surrounding the region that make for a great afternoon away from the region's suffocating throngs. Just north of Taiwan's capital Taipei is a place of escape known as Beitou that offers health, relaxation, history, and a culture that could be worlds apart from the hustle and bustle of its nearby city.
Beitou District sits at the very top of Taiwan, named after an Aboriginal Ketagalan tribal legend that marked it "witch" after one of its supposed unwanted inhabitants. One of the last communities of Ketagalan known as Fanzaicuo (or "House of the Savages" in Taiwanese) is located in the region. This ancient community represents just one of many elements of the region's history that stretches up to the Japanese occupation of Taiwan during World War II.
First of all, getting to Beitou is an easy half hour on Taipei's MRT (Taipei Rapid Transit System). Going north on Taipei's Red Line, you will want to stop at Beitou Station or at Xinbeitou Station, which is closest to city's famous hot springs. Beitou Market (at No. 30 Xinshi St.), is one of the oldest and largest traditional markets in Taiwan and can be accessed from Beitou Station. Venturing on to Xinbeitou (which means "New Beitou") will take you to the heart of relaxation paradise. If you want to drive, simply take Chengde Road north from Central Taipei and follow the brown street signs to Xinbeitou. If you can, avoid a crowded bus ride or a bouncy cab that will cost you NT$1,000 from central Taipei.
If you want to catch up on the history of the place before heading to the host springs, first check out the Ketagalan Cultural Center and the Beitou Hot Spring Museum. The Ketagalan Cultural Center (at No. 3-1 Zhongshan Rd., open from 9am to 5pm except Mondays and Holidays) can be experienced in a short hour or two, the most interesting attraction being an exhibit hall that includes some fascinating cultural artifacts and an art gallery. If you happen to be an aficionado of sulfur mining, the Beitou Hot Spring Museum, which turned 100 last year, provides a few tidbits of interesting history before you head to the springs. Entrance into the former Japanese colonial period bathhouse is free and the grounds offers a nice garden where you can take a stroll. Both of these attractions are near Beitou Hot Springs Park (Qinshui Park), which lies just south of Xinbeitou MRT Station. If you forget your bathing suit, the nearby Tittot Glass Art Museum and Kuandu Museum of Fine Arts, are also nice time wasters.
But if relaxing in a soup of healing hot minerals is your goal, there are a slew of traditional baths just a 10 minute walk from Qinshui Park. If you're looking to soak on the cheap, walk east past the hot springs museum to the Millennium Hot Spring, an outdoor public facility that is a nice way to spend just over one US dollar (NT$40), if you can avoid the weekend crowds that sometimes make the place unbearable. The series of cascading pools that range from freezing to just cooler than boiling can really be a surprisingly pleasurable and refreshing experience. Watch out for the sometimes careless elderly who often do unsightly exercises to improve circulation that can be a bit invasive, especially for Westerners. Bring your own bathing suit and don't forget to rinse before taking a dip, unless you want to incur the wrath of the facility's management team. And ladies, leave the earrings and bracelets at home, unless you want to acidic sulfuric water to leave your jewelry to look like a washed up rapper's dental bling.
If you are prepared to plop down more than just a buck-fifty for your Beitou hot springs experience and want a little more luxury or privacy, you can opt for a private bath for an hour or for overnight. The least expensive hotels are also walking distance from Qinshui Park. Just stay east and south of Guangming Road. Prices vary as do value, so doing a little research beforehand is a good choice. Beauty Age Hotel offers large private baths as low asNT$600 for two people for an hour or a room with a bath for the night for NT$1,200. It's a nice, comfy environment, but not the most lavish on the block. If you willing to spend about US$200 (NT$6,000) a night during off season or up to US$500 on night during peak season and on weekends, the Landis Resort is perhaps Beitou's most luxurious offering. Resting in the middle of Yangmingshan Park, the 5-star hotel has a gourmet restaurant, exercise facility, and mountain views that are unmatched in the area. The unimposing façade hides the resort's modern style rooms, which are cozy and luxurious, perfect for intimate retreats. If you can get in at the lower price, I would say this is one of the best values in the region.
If you need to spend the night in Beitou for the absolute lowest price you can find, On My Way Taipei Youth Hostel offers 6- and 8-bed dormitory rooms as well as (difficult to book) standard rooms for two people. At a low, low NT$600 per person per night, it just doesn't get any cheaper than this. If you don't mind bunk beds with sometimes chatty Taiwanese teens and a shared bathroom, everything is very clean and the staff couldn't be nicer.
In short, the little district once known as "Witch" lets Taipei residents unwind and lets travelers just passing through get to know one of the best little destinations in Taiwan. Its enormous concentration of affordable hot springs will help the outsider understand why living near a relaxing getaway makes a crowded Asian city a lot more tolerable.