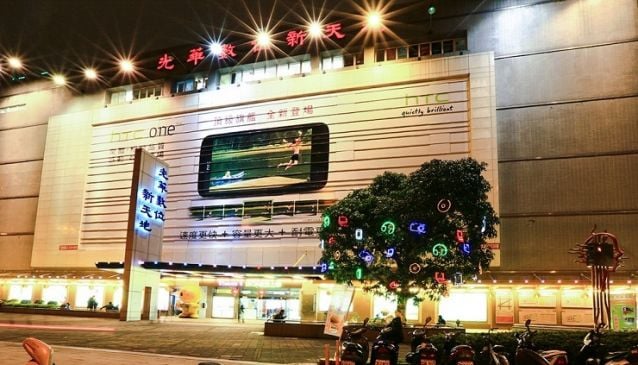 Technology for your Taipei Trip 
Taipei
Kick the turbo travel down a notch and take advantage of the plethora of technological conveniences
Once you're off the plane, it's time to get on the grid. And there's no easier place to do that than in Taiwan. As a result of escalating labor costs and land priced at a premium, Taiwan's tech industry has been driving its economy. Today, this electronic-savvy isle is an international tech leader. Traveling to Taiwan? The good news is that the Taiwanese have commodified convenience and it's available at every corner. From the user-friendly and highly efficient public transport system to the omnipresent all-service 7-11s, technology is the Tinkerbell dust that really greases the mechanisms of this city.
Spirited backpackers, shoes worn from trekking and skin furrowed from the sun of the Sahara, may be hesitant to travel with a smart phone in search of answers. But these magical little portals allow Taipei's tourists to translate signs, pick the quickest public transport routes, find just the right food for the occasion and stick within their budget. Kick the turbo travel down a notch and take advantage of the plethora of technological conveniences that could make your trip to Taipei more leisure than endurance.
SIM CARD
First things first, to get a local Taiwanese number you'll need two forms of identification. For English service, Far EasTone and Taiwan Mobile are more popular networks. Taiwan Mobile has a reputation for offering slightly friendlier services and lower rates. Prepaid phones and data credit can be purchased from these outlets, or any of the 7-11 stores open twenty-four hours.
CONNECTION? SKYPE WiFi
WiFi is freely available at most cafes and restaurants in Taipei. Taipei also offers a free WiFi service called "Taipei Free" to Taipei's tourists. In order to setup an account for this free broadband, use an international mobile number. To activate the account, Taipei Free's service center will send the account activation password to your international number so that you can make use of the Taipei Free WiFi (signal is strongest nearby Taipei MRT stations).
.
SKYPE WiFi is an extremely useful addition for travellers. 3G users have no need for this, but for those relying on WiFi hotspots to use the Internet, Skype WiFi allows users to pay for various WiFi hotspots using their Skype credit. It is extremely convenient but beware that it does cost a pretty penny, charged on a per minute basis.
Availability: iPhone, Windows, Mac OS X, Linux, iOS, Android, Nokia X FREE
This dynamic Chinese-English dictionary app allows users to search for translations in Chinese, English and Pinyin (the standard Romanised spelling for transliterating Chinese). Pleco comes with a range of useful plug-ins - some free, and others not. One of Pleco's best additional features is the Optical Character Recognizer, which (for a fee) uses the camera phone to detect and translate text.
Availability: iPhone, Android, Windows FREE
COMMUNICATION? LINE
While Whatsapp is popular with the expat community, LINE is undoubtedly Taiwan's favorite free messenger app. Local Taiwanese residents and businesses are smitten with LINE's sticker-heavy style of communicating and it's commonplace for someone in Taiwan to ask for your LINE ID rather than your phone number. LINE also offers free calls - a great way to stay in touch for free. When calling via LINE you'll notice the signal isn't the greatest but it does the job in times of need.

Availability: iPhone, Android, Windows, Blackberry FREE
CONVERSION? THE CONVERTER
This conversion app is a great tool for those suddenly dealing with new metrics. Celsius to Fahrenheit, mile to kilometer, pound to kilogram, The Converter's conversion package offers an all-in-one solution. Sure, currencies are useful, but when you're calculating your luggage weight, or trying to figure out if you have enough gas to make the last few miles, this holistic conversion tool delivers hassle-free conversions via a user-friendly, clean interface.
Availability: IOS 7.0 or later. Compatible with iPhone, iPad, and iPod touch, optimized for iPhone 5/6/6+ $0.99 USD
TRANSPORTATION? 臺北好行APP
To take full advantage of Taipei's renowned public transport there are a few app-grades that could help you navigate your route through Taipei city.
臺北好行 app is free and available on Android 2.2 or above. The official transportation app of the Taipei City Government, 臺北好行 helps travelers to check Taipei city's bus routes and times. Taipei' s YouBike 微笑單車 app is free but also only available in Chinese. But with such a graphic interface the icons make this app easy to navigate and there is no need to worry over the language. This wondrous travel tool let users check their EasyCard (a 'touch-and-go' IC ticketing system that allows users to purchase credit for all Taipei Metro travel services) for transactions and offers information about their nearest YouBike stations and bicycle availabilities, according to the user's specific area.